Energy supply to the sawmill and district heating service will continue.​​​​​​​
Nevel and Stora Enso Veitsiluoto Oy have made an agreement for the implementation of energy infrastructure services at the Veitsiluoto site. Nevel will purchase the area's district heating network from Stora Enso and thereby ensure the continuity of the service for the local households and real estate. Nevel has also signed a contract to supply the energy to the Stora Enso Veitsiluoto sawmill.
The cooperation with Nevel will ensure the continuation of the heat and energy supply to the area when the paper plant ceases operations, as previously announced by Stora Enso.
Under the terms of the cooperative agreement, Nevel will be responsible for the district heating network serving the local households. Nevel plans to invest in a new 11 MW biofuel boiler plant and flue gas condenser at the Veitsiluoto sawmill, which will reduce emissions from heat production.
"We are committed to the long-term development of the energy infrastructure and we will ensure competitive access to district heating in the local area. This fits perfectly with our strategy, which focuses on developing our utility infrastructure services and district heating operations. It is important for us to work together in the long term to support both our customers and wider society, as we all transition towards a climate-positive future", says Thomas Luther, CEO of Nevel.
"The cooperation with Nevel will further strengthen the energy infrastructure in the Veitsiluoto area and, through this, enable opportunities for sustainable and long-term business operations", says Stora Enso's Chief Financial Officer, Deputy CEO, and Country Manager for Finland Seppo Parvi.
Further information
Thomas Luther
CEO, Nevel
+358 (0)40 534 4256
thomas.luther@nevel.com
Hanna Viita
Director of Sustainability and Communications, Nevel
+358 (0)40 1671755
hanna.viita@nevel.com
Satu Härkönen
Head of Communications, Finnish Media Relations, Stora Enso
+358 (0)40 832 7458
Nevel in brief
Nevel is a utility infrastructure company offering advanced industrial and municipal infrastructure solutions that are fit-for-purpose and future-proof. Nevel operates more than 130 energy production sites and manages over 40 district heating networks. The company has an annual turnover of EUR 100 M, and employs 150 experts in Finland, Sweden, and Estonia. Committed to a climate positive future, we drive societal impact by co-creating local circular economies and driving transformation to CO2 emission-free energy production.
Stora Enso
Part of the global bioeconomy, Stora Enso is a leading provider of renewable products in packaging, biomaterials, wooden construction, and paper, and one of the largest private forest owners in the world. We believe that everything that is made from fossil-based materials today can be made from a tree tomorrow. Stora Enso has approximately 22,000 employees and our sales in 2021 were EUR 10.2 billion.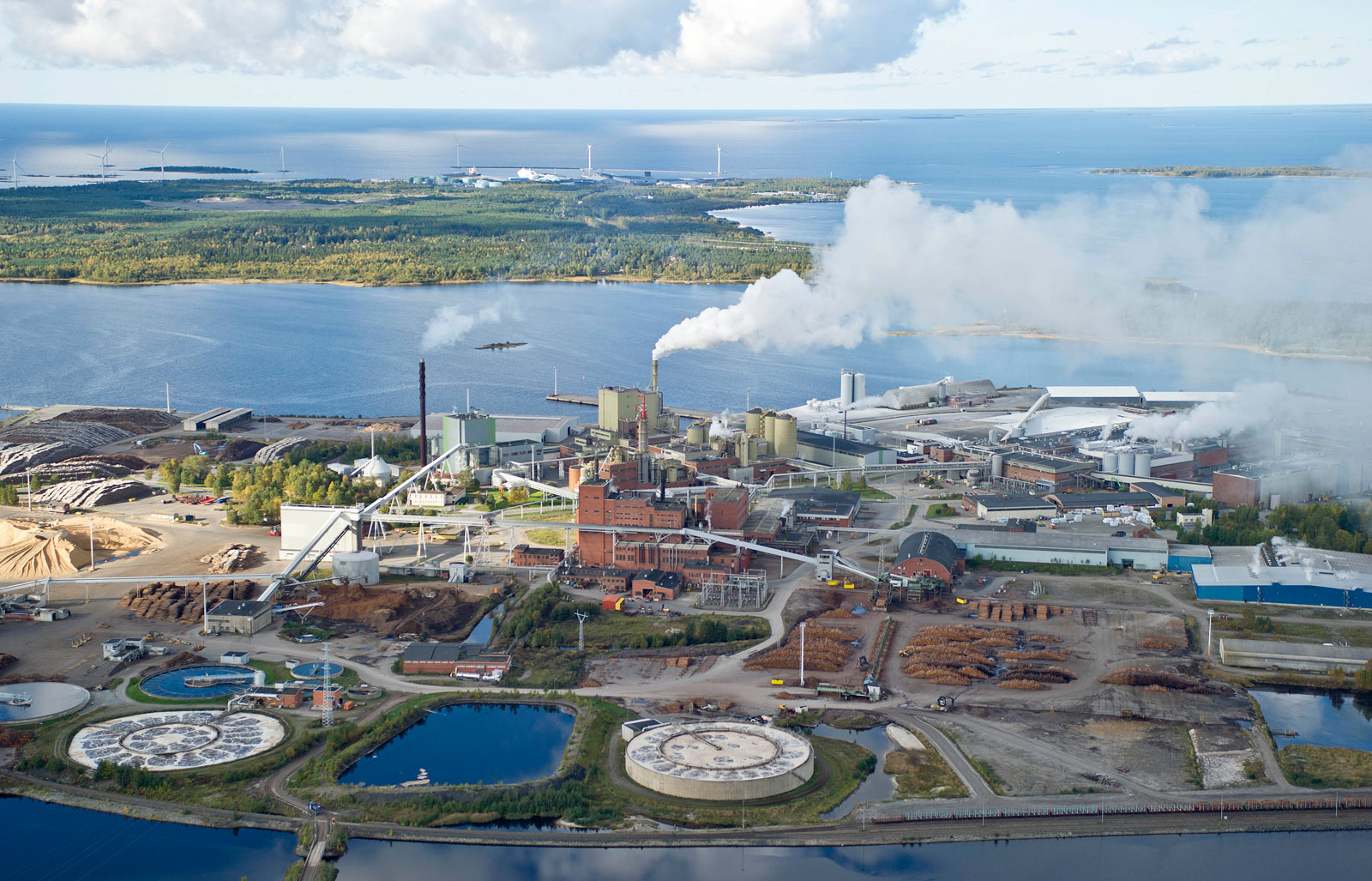 Nevel and Stora Enso cooperation set to ensure the continuity of the Veitsiluoto energy infrastructure. (Photo credit: Stora Enso. Download high-res picture.)