Energy infrastructure company Nevel and Trioworld start cooperation to utilise excess heat from Trioworld´s production process in the Smålandsstenar district heating network in Sweden. The excess heat generated covers the requirements of the entire network, thus enabling circular economy and emission savings.
Trioworld is a leading polyethylene solutions expert that manufactures packaging and protective film products in Smålandsstenar, Sweden. Trioworld's production process generates a considerable volume of excess heat that otherwise goes unused. Thanks to the cooperation with Nevel, this heat can now be used to provide smart and sustainable energy at the Smålandsstenar production facility. This benefits everyone involved and the environment.
– The collaboration helps us execute our strategy of using industrial excess heat and working towards a circular society. It also enables us to expand and grow our business in Smålandsstenar, says Stefan Johnsson, Head of Sales and Investments at Nevel.
Nevel is investing in two heat pumps that will be installed at Trioworld's production facility to harness the excess heat. The high volume of energy from Trioworld makes it possible for the residual heat from production to cover the needs of Smålandsstenar's entire district heating network.
– Thanks to our collaboration with Nevel, we can reuse large volumes of energy. The urgency is palpable, as society as a whole is facing the challenge of using energy more efficiently and reducing emissions, says Fredrik Cato, Technology Manager at Trioworld.
The use of the excess heat is expected to begin in the second half of 2023.
For more information, please contact:
Stefan Johnsson
Head of Sales and Investments, Nevel
E-mail: stefan.johnsson@nevel.com
Phone: +46 730 74 24 64
Hanna Viita
Director of Sustainability and Communications, Nevel
E-mail: hanna.viita@nevel.com
Phone: +358 40 167 17 55
Fredrik Cato
Technology Manager, Trioworld
E-mail: fredrik.cato@trioworld.com
Phone: +46 70 583 45 23
Nevel in brief
Nevel offers customised and future-proof advanced infrastructure solutions for industry and municipalities. The company operates more than 130 energy production sites and manages over 40 district heating networks. The company's turnover is approximately EUR 100 million and it employs 150 experts in Sweden, Finland and Estonia. Nevel's goal is emission-free production of energy where companies, municipalities, property owners and households work together in local circular economies.
Trioworld in brief
Trioworld was established in 1965 and has been under the ownership of Altor Fund IV since 2018. One of the leading private equity groups in the Nordic countries, Altor helps companies grow into world-class excellence. Trioworld focuses on the continuous development of innovative and environmentally friendly plastic film products. It is one of the segment leaders, with a turnover of EUR 650 million and approximately 1,400 employees. The group is headquartered in Smålandsstenar, Sweden. The company operates in the global market, with production facilities in Sweden, Denmark, the Netherlands and France.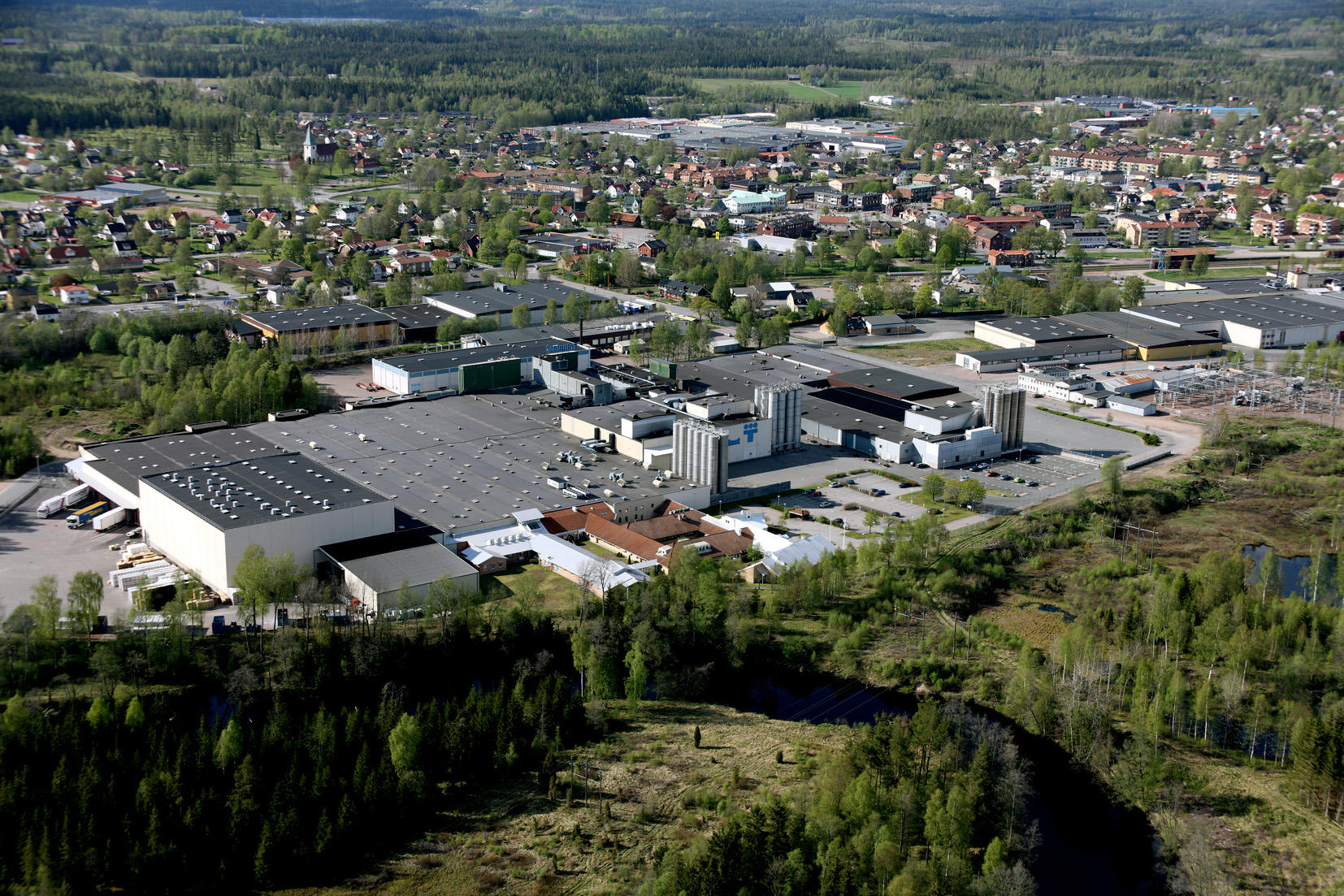 The residual heat from Trioworld's plant covers the need for renewable district heating in Smålandsstenar, Sweden.