Energy infrastructure company Nevel is set to acquire Åmotfors Energi, located in Eda municipality in Sweden. With the acquisition, Nevel will provide continuity to the energy supply and support reduction of the climate impact of energy generation.
Nevel has entered into an agreement to acquire Åmotfors Energi from Nordic Paper, a leading Nordic specialty paper producer, as well as other shareholders. Closing of the transaction will take place during 4th quarter 2022. Nevel will provide dedicated support to Nordic Paper´s development at the site. The companies have a joint ambition to improving energy efficiency and reducing CO2 emissions.
Åmotfors Energi's business consists of production of steam, heat and electricity as well as energy recovery services. The energy is distributed mainly to Nordic Paper's Åmotfors Kraft paper production mill and to the Eda municipality district heating network. Energy is produced through the incineration of household waste sourced from nearby municipalities in Sweden and in Norway, supporting the local circular economy.
"We are pleased to have reached cooperation with Nevel. With their broad experience in utility infrastructure, they are a perfect partner for further development of our cooperation with Åmotfors Energi and Nordic Paper. With the new agreement, we ensure a long-term, stable energy supply for our speciality paper production in Åmotfors. We are working together to reduce the climate impact," says Anita Sjölander, CEO, Nordic Paper.
"This acquisition fits our strategy to develop sustainable energy and infrastructure solutions for industries and real estate. We are excited to become a long-term partner of Nordic Paper, providing stability and continuity to the energy supply as well as welcoming Åmotfors Energi employees to Nevel," says Thomas Luther, CEO, Nevel.
"Nevel will invest in continuous improvement of the sustainability, safety and efficiency of operations. As a concrete first step towards reducing emissions, Nevel will look into switching from fossil oil to bio-oil," says Stefan Johnsson, Director, Industrial Sales and Investments, Nevel.
More information
Stefan Johnsson
Director, Industrial Sales and Investments, Nevel
stefan.johnsson@nevel.com
Phone: +46 730 742 464
Hanna Viita
Director, Sustainability and Communications, Nevel
hanna.viita@nevel.com
Phone: +358 40 167 1755
Henrik Essén
Head of Strategy and IR, Nordic Paper
henrik.essen@nordic-paper.com
Phone: +46 73057 3801
About Nevel
Nevel is a utility infrastructure company offering advanced industrial and municipal infrastructure solutions that are fit-for-purpose and future-proof. Nevel operates more than 130 energy production sites and manages over 40 district heating networks. The company has an annual turnover of EUR 100 M, and employs 150 experts in Finland, Sweden, and Estonia. Committed to a climate positive future, we drive societal impact by co-creating local circular economies and driving transformation to CO2 emission free energy production. Nevel is owned by Ardian, a world leading private investment house with assets of US$100bn. Through its commitment to shared outcomes for all stakeholders, Ardian's activities fuel individual, corporate and economic growth around the world. www.nevel.com/sv/
About Nordic Paper
Nordic Paper is a leading specialty paper producer with its base in Scandinavia. We have been manufacturing top-quality kraft papers and natural greaseproof papers since the 19th century. Our products are based on renewable raw material from local forests. From our five paper mills, four in Scandinavia and one in Canada, we supply customers in about 80 countries. Nordic Paper had in 2021 net sales of approximately SEK 3,100m, about 690 employees and is listed on Nasdaq Stockholm. www.nordic-paper.com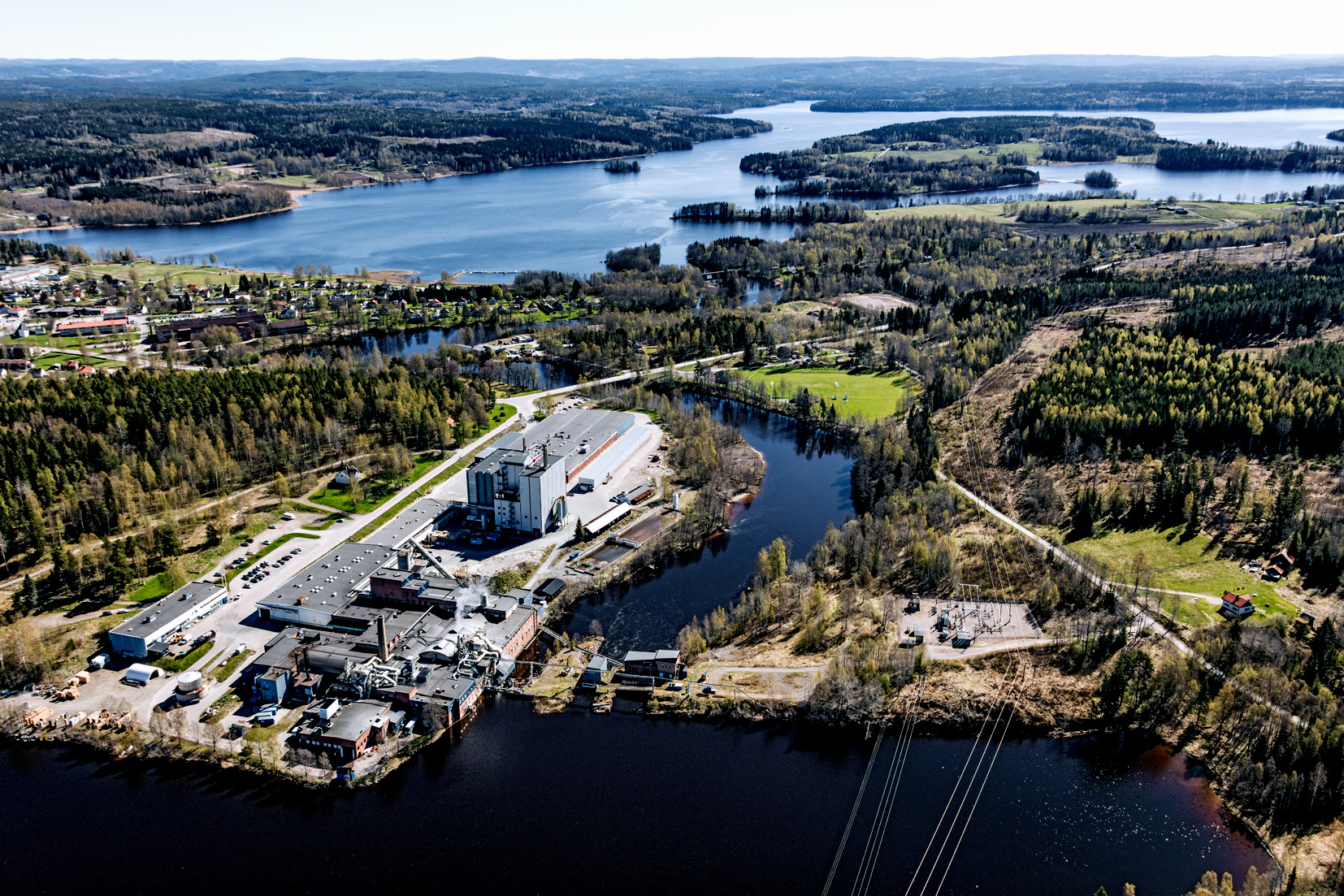 Nevel has entered into an agreement to acquire Åmotfors Energi from Nordic Paper, a leading Nordic specialty paper producer, as well as other shareholders. (Image courtesy: Nordic Paper.)